The CSUSM University Library and the Context Library Series welcomes the (In)Visible Project by photographer Roberto (Bear) Guerra. The (In)Visible Project presents an intimate and dignified human portrait of San Diego's homeless population, through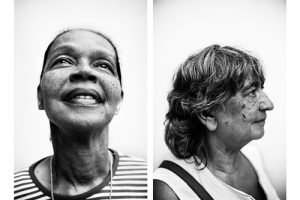 timeless black-and-white portraits and first-person stories. The faces in the exhibit are chilling because of their humanity and diversity; we are put into their shoes and recognize their stories could easily be our own. The exhibit challenges misconceptions of what it means to be homeless, while calling on participants to take action.
Exhibition on display in the Kellogg Library Gallery,  September 12 – December 16, 2016. Free and open to the public during all library hours.